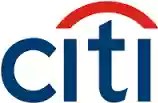 In its second year, the India Innovation Grant Program supports eight non-profit organizations to expand financial inclusion across India.
MUMBAI, (GNI): The Citi Foundation yesterday announced an investment of INR 130 million (US$2 million) under the 2015 India Innovation Grant Program to support eight innovative programs that will accelerate and deepen financial inclusion in India.
Launched in 2014, the India Innovation Grant Program encourages local non-governmental organizations (NGOs) to develop scalable and replicable programs that improve consumer financial decision making while utilizing technology and behavioral insights to lower the cost of delivery and expand financial inclusion in India. The initiative is aligned with India's national financial inclusion agenda aimed at improving access to financial services and products for low income populations.
Pramit Jhaveri, Chief Executive Officer, Citi India, said, "The India Innovation Grant Program – now in its second year – is a pioneering approach by the Citi Foundation to source and scale innovative financial inclusion interventions. The 2015 initiative carries a strong focus on producing positive and measurable financial behavioral change among women and youth by encouraging the accumulation and preservation of financial assets."
The 2015 India Innovation Grant Program experienced an overwhelming response; of the 300 expressions of interest received, programs from eight NGOs were selected after a robust review and approval process.
The eight nonprofit organizations that are part of the 2015 India Innovation Grant Program include: Navya Disha Trust, Swadhaar FinAccess, Anudip Foundation for Social Welfare, American India Foundation Trust, Pratham Education Foundation, MelJol, Kalighat Society for Development Facilitation, and Grameen Foundation.**
The Citi Foundation's support in India helps to address socio-economic challenges with innovative and strategic grants, which will help enhance and facilitate financial inclusion, promote responsible financial behavior via increased financial literacy and create new income-generating opportunities for individuals from low income households.
Since 1999, the Citi Foundation has supported more than 35 non-profit organizations, benefiting an estimated 2.5 million individuals across India.ends